The Absent of the Controversial VAR in FIFA 19
Views: 828 Update date:Jul 28,2018
VAR, refers to Video Assistant Referee. In
2018 World Cup
, with this new technology, the final appeared loads of penalties and which delayed celebrations and iconic moments when the referee spent five minutes watching a replay on a telly on the side of the pitch. And it is naturally that VAR has became a controversial tech after the World Cup. Recently, EA Sports gave a definite announce that VAR will not make an appearance in
FIFA 19
. But it do not deny the possibility in the future.
With regard to the reasons why EA Sports do not bring VAR to FIFA 19, there are a couple of reasons for this, according to creative director Matt Prior. The first and the most obvious one is that since this is a video game, the game already knows where the ball, the players, their hands, and so on. And decisions about awards and penalties are based on these information. "There is no uncertainty or scope for human error here." When speaking to Eurogamer about the omission of the feature from the game, creative director Matt Prior pointed out as much. "We technically have VAR in the game because we know the pinpoint location of everything," he said.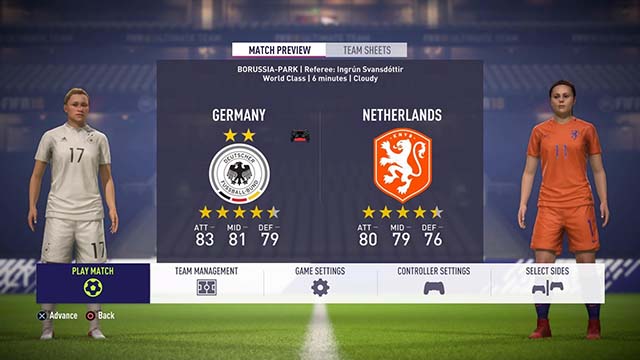 FIFA automatically decides what is and isn't a foul as soon as a collision takes place, too. The on-pitch referee running up to the player and giving them a telling off or dishing out a card or awarding a penalty is just for show. Penalties are determined at the point of contact and, while fouls can often feel like the wrong decision when you're playing, the game cannot get the place of the foul wrong. So, there would be no point using VAR to work out, for example, whether a foul occurs inside or outside the box, as FIFA can't be wrong on that. And thanks to the way the game is coded,
you'll never be able to score an offside goal or be awarded a penalty for a foul outside of the box
, for example. However, Prior didn't rule out the possibility of VAR coming to the series in the future – should the technology become an essential fabric to the game. "There's still a learning process of how ultimately it levels out to how it's used," he said. "There's a grey area. But it's definitely something we'll monitor. If it becomes part of the footballing fabric to the point where it feels weird that it isn't in a regular game, even if we don't need it, then it's something we can look at introducing. So that is to say, there is also a scope for VAR to be added into FIFA Series in future.
And in this year's FIFA 19, the game will be dedicated to provide gamer with more tools so that gamer can own control and they can defend the problems that still exist in the game FIFA 19. FIFA 19 will launch on on September 28 for the PS4, Xbox One, Nintendo Switch, and PC. It is a high time for us to buy and store sufficient coins. And if you want to buy FIFA 19 Coins with a cheaper price, I think our mmopm.com is your best choice. In our website,
Cheap FIFA 19 Coins
is provided with 100% secure payment and fast transaction. And if you have any question about us or the products that we provide, you can contact us anytime. It is our pleasure to answer your question and resolve problems for you!