How to Climb The Ranks of World Football in The Journey: Champions
Views: 708 Update date:Oct 09,2018
With the launch of FIFA 19 comes the final chapter of EA Sports' acclaimed career and story mode:
The Journey
.
In this year, it comes a brand-new chapter called "
Champions
" where you follow Hunter's story towards climbing the ranks of world football, along with with
Kim Hunter and Danny Williams
.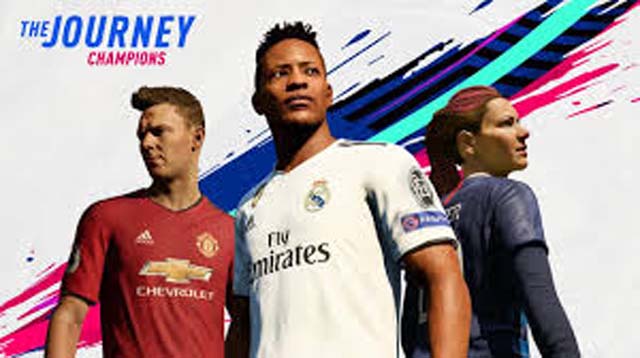 About The Journey
FIFA 19 The Journey sees a number of changes from previous years, most notable being the ability to play as three different characters.
Alex Hunter, Danny Williams and Kim Hunte
r
are all playable, and have their own story lines and challenges to overcome. You can switch between them at any time, though there is a recommended path that makes the most narrative sense to take.
The UEFA Champions League
also plays a large part this time around, and there's a bunch of new rewards and bonuses to earn.
Basics and tips for The Journey
Things in The Journey: Champions work in a similar way as in NBA 2K 19 My Career mode.You'll work to improve your game, build a fanbase, establish new sponsors, play well in matches, and boost your reputation among the league and world.The better you perform, the more interaction you'll have with fans and people of interest. If you want to unlock the best players for your team, visit our website "
mmofifa.com
", the cheapest online game currency store. This feeds into the type of experience available to you: the more people engaging, the more flexibility you'll have to grow and improve as a footballer.
Do Not Skip Training Drills
Training is necessary to improve your player. It is recommended not to simulate these drills, and complete them manually. These drills can affect your objectives, and may play a part in your player's progress like unlocking of traits.
Choose your team according to difficulty
Choosing a higher-rated team will give you more difficult objectives to complete. If you want to choose and play for a high-rated team, be ready to complete some difficult objectives!
Play as the individual player
Play as the individual player, not the team or mentors option. This will ensure you are focused on your positioning and definitely goes a long way to improve the realism of the experience. You can buy
Cheap FIFA 19 Coins
at mmofifa
.com by using the code "
MMOFIFA
" for a 3% discount.
Play as hero during matches
While you can play as the whole team during matches, it's recommended you play as the hero and only our hero during matches. The AI simply isn't good enough to dictate his positioning. It's much easier to get a good match and managing rating when playing exclusively as one of the three as opposed to controlling the whole team.
Balance relationships and manage your relationship with the manager
Balancing relationship is very important. if you get angry and worked up and defensive during an interview, it might earn your followers, but you might get in the bad books of your team and manager. If you have less influence, then those followers are pointless, and you'll lose fans and eventually sponsors. Besides, manage your relationship with the manager all the time and get on the manager's good side, eventually the sponsorship deals and fans would come.