FIFA 19 Career Mode: New Features and Tips for Ranking Up
Views: 864 Update date:Sep 30,2018
FIFA 19 has officially kicked off on September 28 with a bang. Fans must be desperate to making it big in the world of virtual football.
Career Mode
is a way to take your team from the bottom of the league to champions of Europe either as a manager ,a favorite player or both. Before jumping into the game, here's some advice for climbing the ranks of world football.
Career Mode is back to FIFA 19, featuring new licenses and features that make your football Career Mode more authentic. This year, in FIFA 19,
The UEFA Champions League, Europa League , and Super Cup
are completely integrated into Career Mode.You can take your club to glory in any of the competitions. If you need more coins to unlock superstar players, buy
Cheap FIFA 19 Coins
at mmofifa
.com where you can get coins at the cheapest price online. Whether the biggest clubs in UEFA or the relative minnows from smaller leagues, it all depends on your club's previous season finish.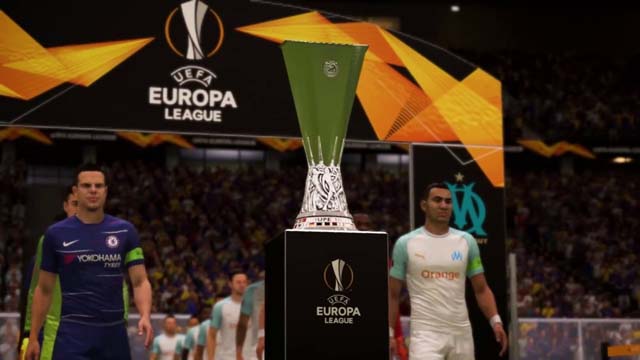 One of the most important new features in FIFA 19,
Dynamic Tactics
also plays a big role in Career Mode. Use this re-imagined tactical system to set multiple tactical approaches, offering in-depth customization pre-match, as well as more options for dynamic in-match adjustments simply from the D-Pad. Each tactical approach combines formations, mentalities, and both attacking and defensive play styles, enabling you to easily customize your play to any situation.
Aside from the above mentioned changes, there is still other minor changes. Laliga is getting a huge boost in Career Mode for FIFA 19, with the addition of new stadiums,player head scans, and more. A new dynamic user interface will change visuals whenever your club has an upcoming match. Budgets and other money -related matters in Career Mode have also been changed for FIFA 19. for more new additions in Career Mode, check the following video.
To start your Career Mode, the first thing you need to do is to pick your team. To select a team, you should keep an eye out for Star rating where stats such as Attack, Midfield and Defense are underneath it. After all, opting for a team with a better overall rating is going to help your chances. If you don't care about it and want to play the game in your style, then just try to pick a club that play similar football to your taste. If you are a manager, then you have to build up your team, find the best players and bolster the ranks. Mmofifa.com is your best choice to buy cheap FIFA 19 coins, where you can use the code "MMOFIFA" for a 3% discount.To do this, you have to make lots of coins, spend your club's funds efficiently and study the stats of the players' cards in Ultimate Team. Especially, you should pay attention to those hidden gems who will dominate the football world.
Put emphasis on your tactics. With the addition of Dynamic Tactic in Career Mode, there are more tactical options before a game in Career Mode. You can set custom game plans, mapped to your conroller's D-pad, so that you can switch between them freely during the match.in a world, in Career Mode, pay attention to how your tactic work on the pitch and adjust them flexibly when things go wrong.