FIFA 18 Coins
Madden NFL 18 Coins
FIFA 18 TOTW 9 Predictions & Squad & Stats
Views: 92 Update date:Nov 14,2017
Many fans think that EA won't include international friendlies games players in Team of the Week squad, but they will since I've report TOTW events for years. That's totally bullshit. But top-flight league matches are getting more concern is truth, as ManCity still get several IF cards since they doesn't play for a while. People want to see the famous not the to-be-famous players. That's scouts' job. Have your got last version IF cards, it will expire soon. Prepare for the next IF squad from now! Wish you success.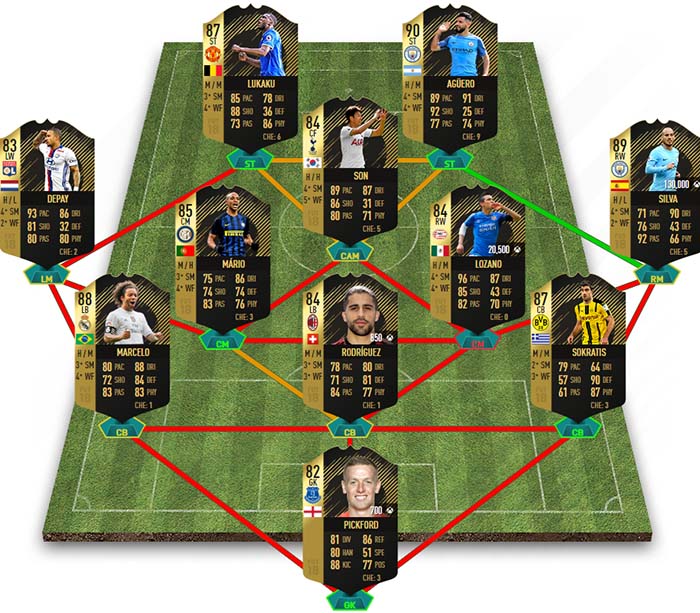 Lineup of TOTW 9 of FUT 18 November 15
GK – Pickford – OVR 82 – Everton – England
LB – Marcelo – OVR 88 – Real Madrid – Brazil
LB – Rodriguez – OVR 84 – Milan – Switzerland
CB – Sokratis – OVR 87 – Borussia Dortmund – Greece
CM – Mario – OVR 85 – Inter – Portugal
RW – Lozano – OVR 84 – PSV – Mexico
LW – Depay – OVR 83 – Olympique Lyonnais – Netherlands
RW – Silva – OVR 89 – Manchester City – Spain
CF – Son – OVR 84 – Tottenham Hotspur – Korean Republic
ST – Lukaku – OVR 87 – Everton – Belgium
ST – Aguero – OVR 90 – Manchester City – Argentina
Romelu Lukaku
PS4 Price: 625k
XB1 Price: 509k
Superiority: 99 Shooting
Lukaku has 96 sprint speed, 99 positioning, 99 finishing, 99 shot power, 96 penalties, 94 vision, 97 reactions, 99 ball control, 96 dribbling, 99 heading, and 99 strength in FIFA 18 Ultimate Team. When Lukaku turned up late for training, Koeman fined the rest of the squad for turning up early. Duopoly strikers face each other in the final round of PL, who would win the prize? Actually, Kane has a better chance to win. He has strong through balls, finishing, dribbling, and headed attempts. He likes to shoot from distance, and flick ons. But his defensive contribution is very weak. Lukaku is a left-footed player, who in 2014 was named by The Guardian as one of the ten most promising young players in Europe. Although Lukaku is expensive, but you can set him as a final goal in MUT 18.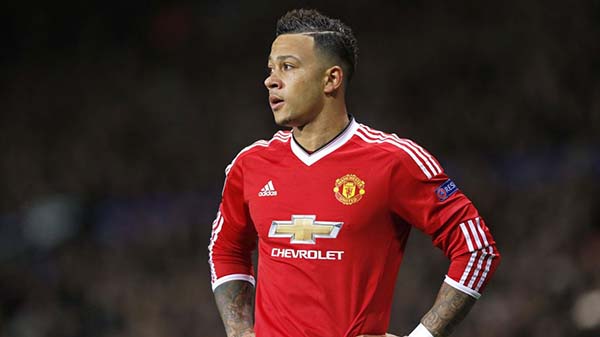 Memphis Depay
PS4 Price: 39k
XB1 Price: 30k
Superiority: Speed
Depay has 95 acceleration, 92 sprint speed, 99 shot power, 91 long shots, 99 free kick, 94 curve, and 89 dribbling in FIFA 18. Thank god I kept on to his OTW, because this card looks fucking amazing! And the way Memphis is playing, then he will get at least one more inform. Depay made a hat-trick on October 22 and another separate goal last week, to be the Man of the Match on Nov. 2. He likes to do layoffs, cut inside, and gets fouled. His key passes and tacking set-pieces are very strong on pitch and in FUT 18. Depay has been compared to former United player Cristiano Ronaldo and fellow international Arjen Robben.
Buy best
FIFA 18 Coins
from Mmofifa.com is the best choice for you to relief your pressure of making more FUT coins in the game. If have any good suggestions or questions for our product or website, please contact us and we'll reward you free coins. We highly recommend you not buy hacked coins from unknown source, or your account may be banned. We wish you a nice game!