FIFA 18 Coins
Madden NFL 18 Coins
FIFA 18 TOTW 5 Predictions & Best Investment Strategy
Views: 58 Update date:Oct 17,2017
FIFA 18
now has step into the stable road in Ultimate Team mode compared with its debut on September 29. Now near one month has passed, and the Team of the Week event has welcomed its 5
th
issue, will be published on October 18. We've made a prediction on this lineup for helping gamers to grasp the newest trend of the transfer market price fluctuation to make a profit from the TOTW IF card.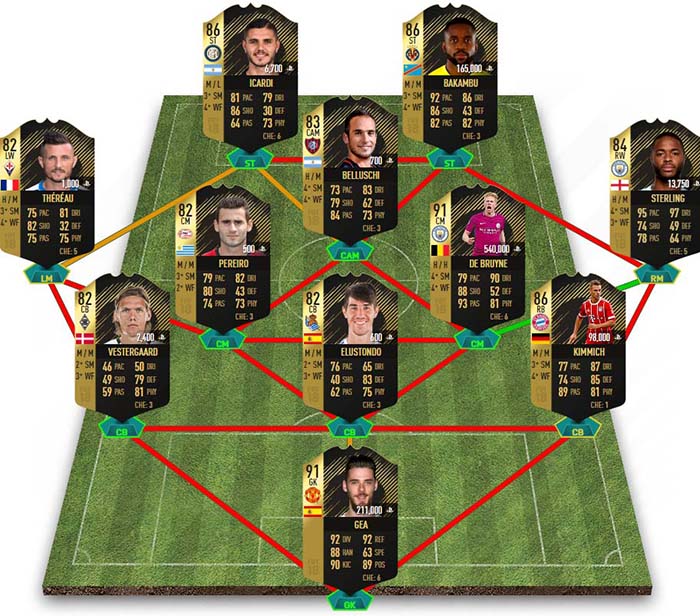 As the game's advertisement effect, there are too many new entrants here who haven't played the franchise before and even don't know the survival rule of the Ultimate Team TOTW or POTM. The Team of the Week is an event of EA Sports FIFA games online mode's important part that issues a full version of football lineup insisted with eleven most-striving players during the previous week in all tiers of international football league matches. The program will be refreshed every Wednesday evening in UK time. All players get their special inform card with stats boost and lasts for the entire coming week.
It's hard for one player to be included in this lineup twice during the whole year even if they really does better than past. Players IF card can be in different position if they really done a good job at the certain position. Now let's have a glance on this time's FIFA TOTW prediction.
Starting 11 of FIFA 18 TOTW 5 Prediction
GK – Gea – OVR 91 – Manchester United – Spain
CB – Berezutskiy – OVR 82 – CSKA Moskva – Russia
RB – Meunier – OVR 86 – Paris Saint-Germain – Belgium
CB – Naldo – OVR 84 – FC Schalke 04 – Brazil
CAM – Ziyech – OVR 84 – Ajax – Morocco
CM – De Bruyne – OVR 91 – Manchester City – Belgium
CAM – Fekir – OVR 84 – Olympique Lyonnais – France
LW – Coman – OVR 83 – FC Bayern Munchen – France
RW – Sterling – OVR 84 – Manchester City – England
ST – Immobile – OVR 84 – Lazio – Italy
ST – Zaha – OVR 84 – Crystal Palace England
Most Reliable Position Players Roster
Ciro Immobile
The IF card of Immobile now hyped to 245k FIFA 18 Coins in Ultimate Team mode. His 93 overall rating and all 92 pace, 96 dribbling, 97 shooting, 85 passing, and 93 physical made him an excellent striker on the pitch and reliable durability for the 90 minutes intense confrontation in Serie A and current World Cup Qualification UEFA 1
st
Round Grp. G. He has scored double goals on Saturday's 2:1 tough win against Juventus and became the Man of the Match. Although he's weak in offside awareness and defensive contribution, his finishing was very strong. All in all, he's one of the most promising player for this time's Team of the Week Lineup.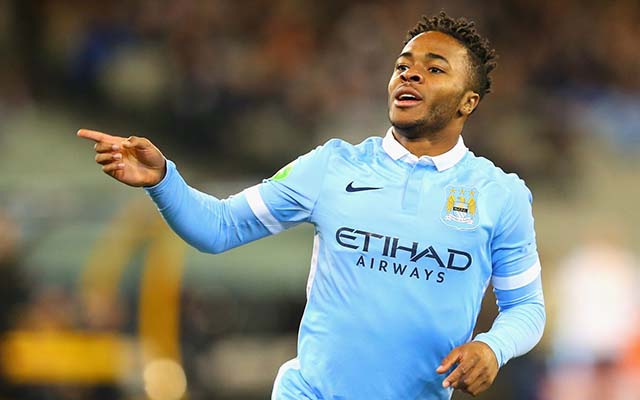 Raheem Sterling
Sterling was a professional football player born in Maverley of Kingston and spent almost all his life here, now served for Manchester City. He became the best player in U21 European and won the Golden Boy title in 2014. Maybe his is not so versatile in offense such as aerial duels, crossing, defensive contribution, he can't be a decent striker, but resort to his decent dribbling and awesome 96 pace, he's an excellent winger now. Now he is only 22 years old so there are enough time and room for him to grow up to be a well-rounded forward too.
Above are all of this week's FIFA TOTW prediction, thank you for viewing! We are now providing cheap and safe
FIFA 18 Coins
for PS4 and Xbox One, we also support PC, iOS, and Android platform. Order now to enjoy the 5% discount from Mmofifa.com! Have fun!