FIFA 18 Coins
Madden NFL 18 Coins
FIFA 18 TOTW 6 Lineup Released Mmofifa.com
Views: 69 Update date:Oct 27,2017
EA Sports released
FUT 18 TOTW 6
on Wednesday. Followed the pervious pattern, the most hard-working player in European league matches are all here in FIFA 18 Ultimate Team with stats boost. If you want to know who's the most promising footballer or left your FUT squad rating, the best choice is to buy an IF card for your team. You can open packs or scout IF players in market, but the most important is sufficient coins. Buy Cheap FIFA 18 Coins from us!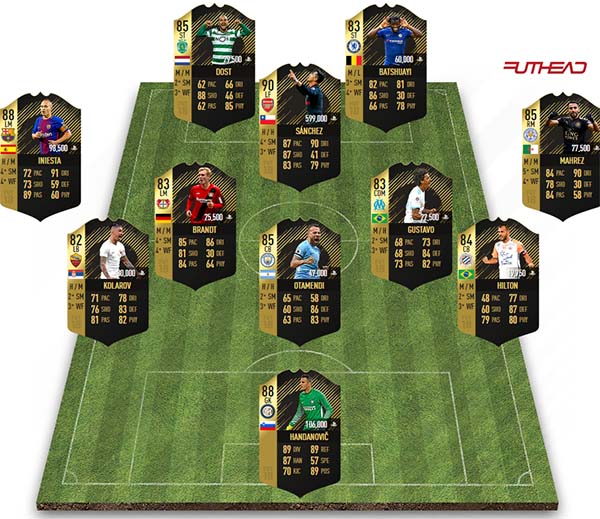 GK – Handanovic – OVR 88 – Inter – Slovenia
LB – Kolarov – OVR 82 – Roma – Serbia
CB – Otamendi – OVR 85 – Manchester City – Argentina
CB – Hilton – OVR 84 – Montpellier Herault SC – Brazil
LM – Brandt – OVR 83 – Bayer 04 Leverkusen – Germany
CDM – Gustavo – OVR 83 – Olympique de Marseille – Brazil
LM – Iniesta – OVR 88 – FC Barcelona – Spain
LF – Sanchez – OVR 90 – Arsenal – Chile
RM – Mahrez – OVR 85 – Leicester City – Algeria
ST – Dost – OVR 85 – Sporting CP – Netherlands
ST – Batshuayi – OVR 83 – Chelsea – Belgium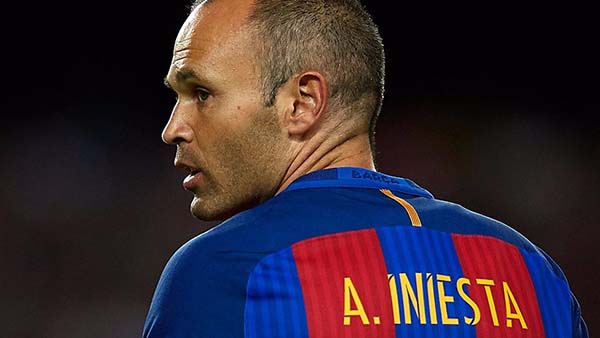 Andres Iniesta
is a 33 years old Spanish football players of Barcelona as a Midfielder. He has excellent holding on to the ball, passing, dribbling, through balls, key passes, and concentration while on pitch. His aerial duels, crossing, and defensive contribution are not so good as offense. He scored single goal on Satuaday's 2:0 win over Malaga in Primera Division. In FIFA 18, his IF card price now is 100k, features 91 dribbling and 89 passing.
The one who plays this game the best is Iniesta: he knows exactly when to go forward and when to drop back. He picks the right moment to do everything: when to dribble, when to speed things up and when to slow things down. He signed a lifetime contract with Barcelona on 6 October 2017, effectively keeping him with the club for the remainder of his career.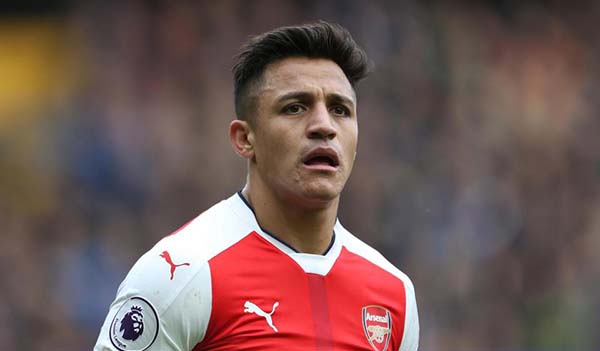 Alexis Sanchez
is a 28 years old Chilean footballer now playing for Arsenal. Sanchez is expert in through balls, and versatile in key passes, dribbling, finishing, direct free-kicks, and passing. His aerial duels, crossing is also poor as Iniesta. What's more, his offside awareness is even weaker. Now Sanchez's IF card values 600k in transfer market. And EA Sports has lift his stats to 89 acceleration, 89 positioning, 88 finishing, 91 agility, 87 balance, reactions, ball control, 91 dribbling, and 86 stamina.
Sanchez returned from the 2017 Confederations Cup with an injury, and therefore had to miss the team's victory over Chelsea in the 2017 FA Community Shield and the team's opening 4–3 win over Leicester City. Sanchez is a quick, creative and hard-working player with an eye for goal, who is known in particular for his energy, skill and work-rate on the pitch.
Buy
Cheap FIFA 18 Coins
, FUT 18 Coins, we Mmofifa.com are your best choice. We promise cheap price, fast transaction, safe payment and live chat service for you. If you have any other question or suggestion, please contact us at any time! Have fun!