FIFA 18 Coins
Madden NFL 18 Coins
FIFA 18 TOTW 5 Lineup Released IF Players Collectibles
Views: 70 Update date:Oct 20,2017
FIFA 18 Ultimate Team TOTW 5
Lineup Released on October 18, 6pm UK time. This Time's squad includes Immobile, Jesus, Thiago, sterling, Kimmich, and Gea. We've predicted the result early this week. If you want to get most timely FIFA 18 news and guides, please keep following us Mmofifa.com. We'd like to let you know the specific lineup information and the best investment player in the squad.
Every inform player card will enjoy 2-3 stats boost for the entire week, also their card price will inflate too. The IF card has unique designation so it's has extra collection value. The basic way for you to get the IF card is to open FUT packs, you can also buy IF cars in transfer market, but it's extremely expensive for normal gamers.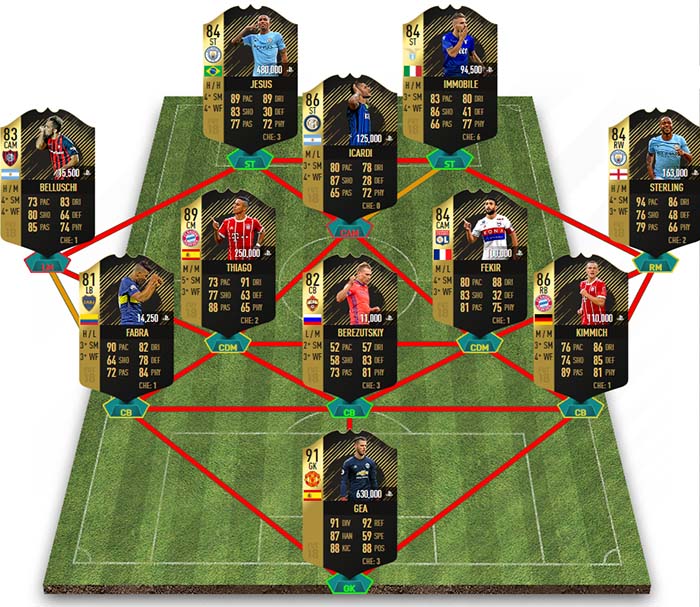 Squad of FUT 18 TOTW 5
GK – Gea – OVR 91 – Manchester United – Spain
LB – Fabra – OVR 81 – Boca Juniors – Colombia
CB – Berezutskiy – OVR 82 – CSKA Moscow – Russia
RB – Kimmich – OVR 86 – FC Bayern Munchen – Germany
CM – Thiago – OVR 89 – FC Bayern Munchen – Spain
CAM – Fekir – OVR 84 – Olympique Lyonnais – France
CAM – Belluschi – OVR 83 – San Lorenzo de Almagro – Argentina
RW – Sterling – OVR 84 – Manchester City – England
ST – Icardi – OVR 86 – Inter – Argentina
ST – Jesus – OVR 84 – Manchester City – Brazil
ST – Immobile – OVR 84 – Lazio – Italy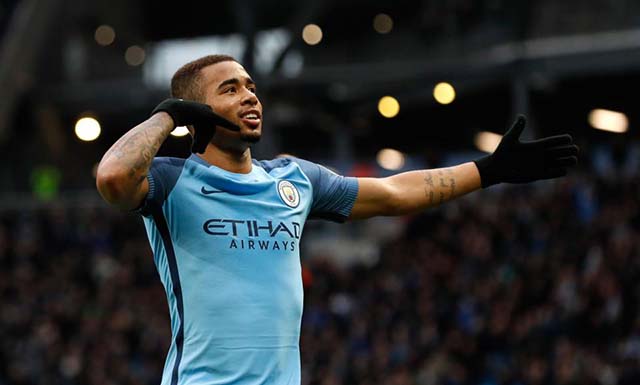 Gabriel Jesus
got 84 rating after this time's stats boost. His price on PS4 now is 492-495k. On Xbox One, his price is a bit higher than PS4 at about 532-560k. Jesus is strong at speed, shooting and dribbling, all these three stats surpass 80. His normal card is one of the best cards on FIFA franchise as well, insanely great at dribbling and finishing. Jesus plays as a center forward, or as a winger or attacking midfielder, and is renowned for his pace, awareness, dribbling, finishing and work ethic. The former Brazil forward Ronaldo hailed him and touted him for future success with the national team.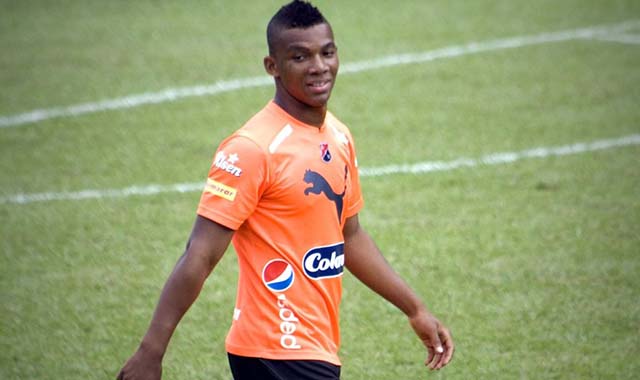 Frank Fabra Palacios
is a Colombian footballer born in February 22, 1991, who plays as a Centre Back for team Boca Juniors of the Argentine Primera Division. Fabra is like a rocket on the pitch resort to his 86 ACC and 92 SPD. He can keep balance while in high-speed dribbling as well, to be the decent assistant or emergency tackler. With +10 shooting and +8 defending, EA Sports made the base cards so shit and the IF card so good in FUT 18. Sometimes speed is everything in football because no matter how well your dribbling or passing are, you can just be an off-ball runner when you can't reach the ball.
We
Mmofifa.com
now provide cheap and safe
FIFA 18 Coins
for all gamers around the world. If you want to save your squad from the leader board, the easiest way for you is to buy coins with cash. The competition in FUT 18 is even more intense than FUT 17. Rookies should seize the great chance to improve your lineup. We wish you a happy game!