FIFA 18 Coins
Madden NFL 18 Coins
FIFA 18 TOTW 9 Lineup Released
Views: 110 Update date:Nov 17,2017
FIFA 18 TOTW 9
Lineup released authentically today!
Compare the roster with our
FIFA 18 TOTW 9 Prediction
before!
Buy Cheap
FIFA 18 Coins
, FUT 18 Coins from us!
This squad is a stage for
Premier League
, EA seems put too much attention on first-class league matches rather than giving a fair opportunity for international leagues. Details of PL(Premier League). Let's begin with the starting 11 first, and a brief introduction of the most shinny players of this lineup behind.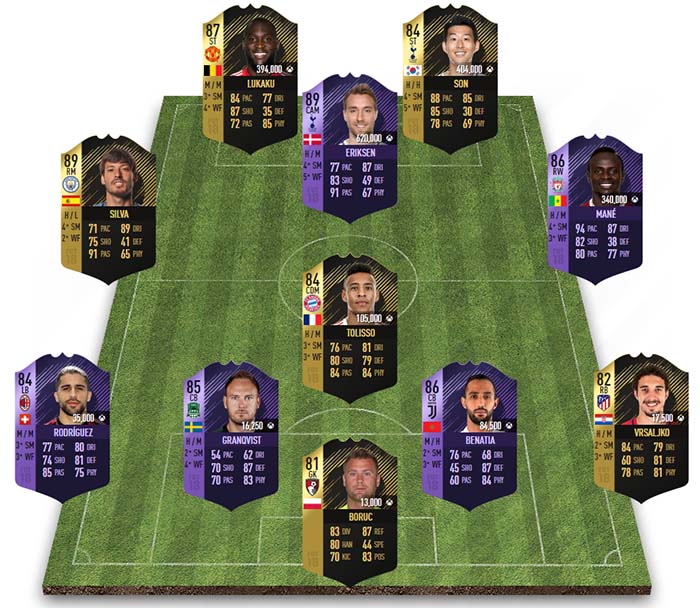 GK – Boruc – OVR 81 – Bournemouth – Poland
LB – Rodriguez – OVR 84 – Milan – Switzerland
CB – Granqvist – OVR 85 – FC Krasnodar – Sweden
CB – Benatia – OVR 86 – Juventus – Morocco
RB – Vrsaljko – OVR 82 – Atletico Madrid – Crostia
CDM – Tolisso – OVR 84 – FC Bayern Munchen – France
RM – Silva – OVR 89 – Manchester City – Spain
RW – Mane – OVR 86 – Liverpool – Senegal
CAM – Eriksen – OVR 89 – Tottenham Hotspur – Denmark
ST – Lukaku – OVR 87 – Manchester United – Belgium
ST – Son – OVR 84 – Tottenham Hotspur – Korea Republic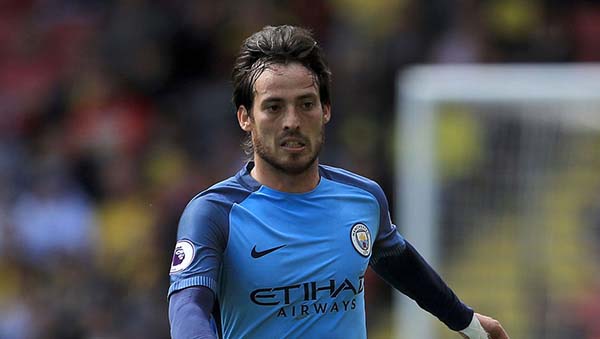 David Silva
Peculiarity: Passing(91)
David Silva has 84 positioning, 82 volleys, 96 vision, 86 crossing, 95 short passing, 82 long passing, 85 curve, 94 agility, 91 balance, 95 reactions, 92 ball control, 85 dribbling, 92 composure, and 83 stamina in FIFA 18 Ultimate Team mode. You could use him in a 4321 and switch to the 41212 narrow ig and use him as CAM. Silva is an agile left-footed player, notable for having an excellent first touch, good dribbling skills, and outstanding technical ability, which, along with his intelligent attacking movements, allow him to retain possession in tight spaces, and to create space for himself and teammates to open up a defense.
I'm not so clear why this Premier League veteran could be selected in this time's IF formation for his single assist. But EA did so we'd like to introduce his overall during professional matches. Silva has very decent passing and key passes. He likes to do layoffs, play short passes, counter attack threat, and does not dive into tackles. Meanwhile his finishing, defensive contribution and tackling are considerable weak in comparison. Now
he's suffering from neck injury
!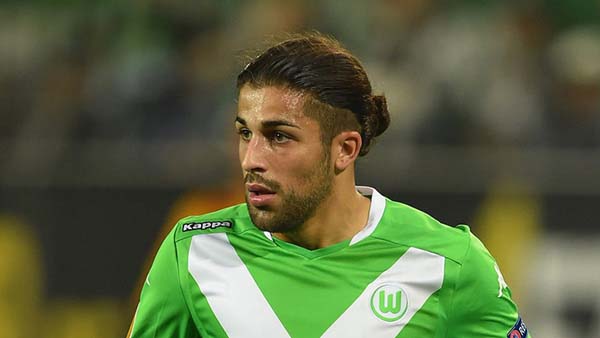 Ricardo Rodriguez
Peculiarity: Passing(85)
Rodriguez has 86 shot power, 91 penalties, 92 corssing, 89 free kick ,97 curve, 85 reactions, 85 interceptions, and 85 sliding tackle. Despite our poor start to the season (Milan), he's been an exceptional signing. He's so good attacking and defending. Rodriguez scored the only goal on Nov.9 1:0 win against Northern Ireland. He likes to cross , play long balls, and doesn't dive into tackles.
Need Silva and Rodriguez now?
Buy FIFA 18 Coins
from us now!
FIFA 18 Coins all full in stock for you. Do not miss it.