FIFA 18 Coins
Madden NFL 18 Coins
FIFA 18 TOTW 7 Lineup Illustration & Suggestions
Views: 82 Update date:Nov 03,2017
FIFA 18
Team of the Week event has been released just now, PS4 & Xbox users can get the IF cards from FIFA 18 Ultimate Premier Gold Packs, or in transfer market. This time's TOTW squad contains one 91 rated and two 88 rated striker, seven 80s rating midfielder or defensive backs, and a 86 rated goalkeeper. Some gamers mentioned that Darwin Machis should also be in the lineup for his 3 goals and an assist. Maybe EA analyst was absent minded when watching video. There're no CB in the starting eleven, sad to see this happening more and more. Please someone tell EA to value defenders first for their defending performances, not the opposite.
Lineup of FIFA 18 TOTW 8
GK – Ter Stegen – OVR 86 – FC Barcelona – Germany
LWB – Young – OVR 81 – Manchester United – England
LWB – Kolasinac – OVR 83 – Arsenal – Bosnia Herzegovina
LB – Marcal – OVR 82 – Olympique Lyonnais – Brazil
CM – Torreira – OVR 81 – Sampdoria – Uruguay
CDM – Fernandinho – OVR 84 – Manchester City – Brazil
RM – Sarabia – OVR 83 – Sevilla FC – Spain
RW – Lozano – OVR 82 – PSV – Mexico
ST – Cavani – OVR 88 – Paris Saint-Germain – Uruguay
ST – Mertens – OVR 88 – Napoli – Belgium
ST – Higuain – OVR 91 – Juventus – Argentina
Most Promising IF Players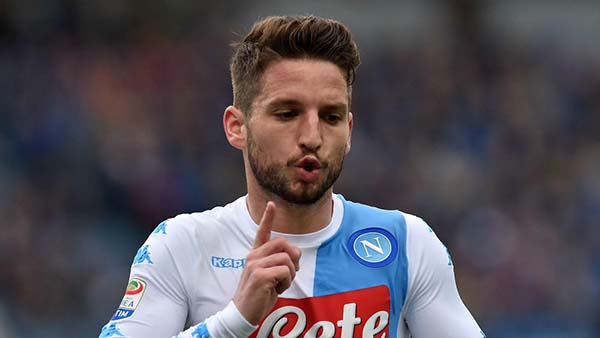 Dries Mertens
Nationality: Belgium
FUT 18 OVR: 88
Specialty: Speed (92 PAC)
Price: 685k for PS4, 650k for Xbox One
Mertens has 94 acceleration, 95 agility, 93 balance, and 90 dribbling in FIFA 18. His shooting in FIFA 18 is also good for his 87 positioning, 87 finishing, 81 shot power and 82 long shots. He likes to cut inside, dribble, do layoffs, shoot from distance and cross on pitch. Mertens received two MOTM honor on Oct. 25 & Oct. 29 respectively with three goals in all. Mertens debut in 2011 Belgium and has since made over 50 appearances for the national team. He was also part of the nation's squads at the 2014 WC and UEFA Euro 2016. In 2016, he was named Belgian Footballer of the Year.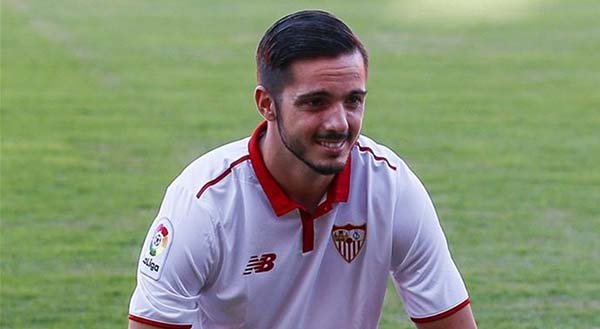 Pablo Sarabia
Nationality: Spain
FUT 18 OVR: 83
Specialty: Dribbling (83)
Price: 17k for PS4, 20k for Xbox one
Sarabia has 81 vision, 81 crossing, 82 short passing, 80 curve, 81 agility, 81 balance, 82 ball control, and 86 dribbling in Ultimate Team. He played a lot as a RWB so EA assumes giving him 30 DEF is proper. He'll be cheaper because of his pace. He made a goal on Oct. 28 2:1 win match and became the Man of the Match in the 90 mins full-time attendance. He's good at key passes and taking set-pieces, but weak in finishing, aerial duels, discipline and tackling. In 2011, Sarabia acted as captain in Spain's campaign in the UEFA Euro U19 Championship, which ended in conquest.
Buy Cheap
FIFA 18 Coins
at Mmofifa.com! We promise the cheap price, fast transaction, live chat service for every customers. If you have any good suggestions or questions for our products, contact us by Online Support on homepage. We also update most timely FIFA 18 news and guides. Enjoy your game!