FIFA 18 TOTW 28 Lineup and Investment Advice
Views: 1101 Update date:Mar 30,2018
FIFA 18 Team of the Week 28 lineup released March 28, at night at British time. The TOTW is the shortened pattern of the Team of the Week,

The Lineup of the FUT 18 TOTW 28



GK – Schmeichel – OVR 86 – Leicester City – Premier League – Denmark
LWB – Alaba – OVR 87 – FC Bayern Munchen – Bundesliga – Austria
CB – Miranda – OVR 87 – Inter – Calcio A – Brazil
CB – Walker – OVR 86 – Manchester city – Premier League – England
CM – Iniesta – OVR 89 – FC Barcelona – LaLiga Santander – Spain
CM – Lingard – OVR 84 – Manchester United – Premier League – England
LM – Quaresma – OVR 87 – Besiktas JK – Super Lig – Portugal
CAM – Rodriguez – OVR 88 – FC Bayern Munchen – Bundesliga – Colombia
CM – Paulinho – OVR 85 – FC Barcelona – LaLiga Santander – Brazil
LW – Arnautovic – OVR 87 – West Ham United – Premier League – Austria
CF – Bale – OVR 91 – Real Madrid CF – LaLiga Santandeer – Wales



Best Speculation Recommend for You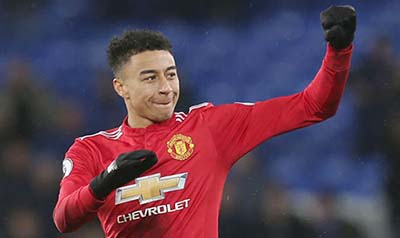 If You Need Fierce Scorer…


Jesse Lingard is the best choice. Lingard 84 rated CM card in FIFA 18 Ultimate Team mode features 84 OVR plus 89 Pace, 84 SHO, 89 Dribbling, and 82 Passing. His awesome offensive stats will make sure the efficiency of the scoring as always. As an 84 rated player, he's just 98k on PS4, and 100kk on XB1. Very worthy for his ability. And you can Buy FIFA 18 Coins on Mmofifa.com, now 100K FUT 18 Coins on Sale for %9.75, just a few dollars, cheaper than your meal, but will let you happier than just a meal. Besides, Lingard's Stamina is excellent at 89, promise the durability of good performance. However, this season, Lingard has been a revelation. Stepping into the Manchester United side when Paul Pogba was injured, and Henrikh Mkhitaryan lost his form, the dynamic attacking midfielder has sparkled.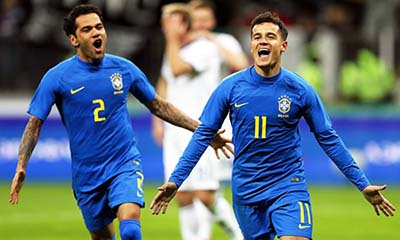 If You Need Reliable Defender…


Paulinho is your best choice. Paulinho is a versatile defenser, who has 78 Pace, 83 SHO, 82 PAS, 85 DRI, 80 DEF, and 79 PHY. That's an amazing combination on a 85 rated CM. He's not expensive too, at about 150k FUT Coins now on PS4 and Xbox One. And 150 K FUT 18 Coins just priced at $ 18.00 now. Do not miss the ice point price! Paulinho was the first to fire a warning when he was denied by Igor Akinfeev from Willian's pass three minutes after the break.

If you want to recharge Cheap FIFA 18 Coins from online store with Cheap price, Fast transaction, Safe Payment, the best store for you is Mmofifa.com. We never sell hacked coins to gamers, and we always take customers' safety at the first place, just let us be your best friend in FIFA 18 Ultimate Team mode. If you ask me where is the best place to buy FUT Coins, I'll reply Mmofifa.com. Of course, every veteran EA Sports FIFA gamer knows our site. We've been trading FIFA Coins for more than five years. Stop hesitating and Get Free FUT Coins from us.