FIFA 18 Coins
Madden NFL 18 Coins
FIFA 18 TOTW 21 Predictions Lineup and Speculation Advices
Views: 66 Update date:Feb 12,2018
FIFA 18 TOTW
is the most concerned weekly event for FUT gamers, and one of the best way to enhance your team's overall rating. You can directly get the IF players from FUT packs, and sell them in the market to make profits, if you have the same position IF card in your squad.
Once the Wednesday comes, all packs contains the new edition of Inform card, features 2-5 points higher than its normal edition. For example, if harden get a hat-trick he may get a +3 rated IF card in next TOTW release. Now let's have a look on the TOTW 21 Prediction. Hope you can snipe one your loved for your roster.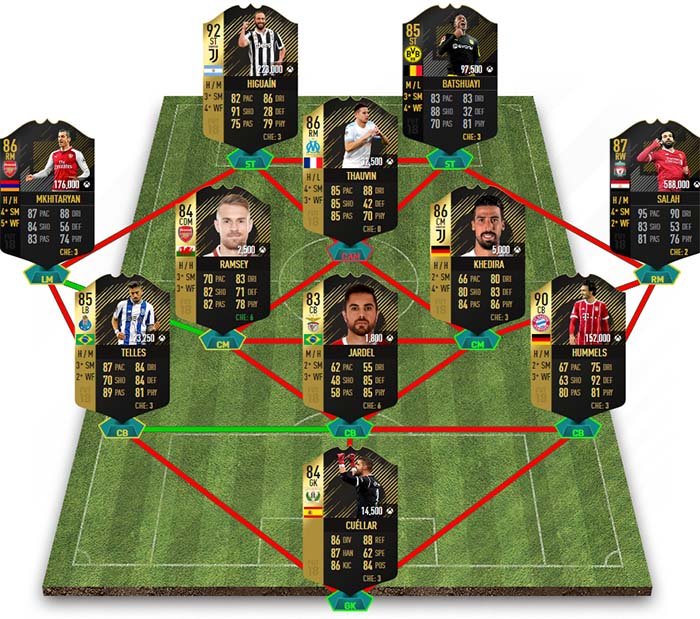 FIFA 18 TOTW 21 Predictions Lineup Starting 11
GK – Cuellar – OVR 84 – CD Leganes – LaLiga Santander – Spain
LB – Telles – OVR 85 – FC porto – Liga NOS – Brazil
CB – Jaroel – OVR 83 – SL Benfica – Liga NOS – Brazil
CB – Hummels – OVR 90 – FC Bayern Munchen – Bundesliga – Germany
CDM – Ramsey – OVR 84 – Arsenal – Premier League – Wales
CM – Khedira – OVR 86 – Juventus – Calcio A – Germany
RM – Mkhitaryan – OVR 86 – Arsenal – Premier League – Armenia
RM – Thauvin – OVR 86 – Olympique de Marseille – Ligue 1 – France
RW – Salah – OVR 87 – Liverpool – Premier League – Egypt
ST – Higuain – OVR 92 – Juventus – Calcio A – Argentina
ST – Batshuayi – OVR 85 – Borussia Dortmund – Bundesliga – Belgium
Gonzalo Higuain – Not Recommend
Paulo Dybala
's return from a hamstring injury will have to wait as Massimiliano Allegri has ruled the Argentinian out of Juventus' trip to Fiorentina, but the coach will still be able to depend on "role model"
Gonzalo Higuain
. The Serie A title race looks increasingly like a two-way battle, as both holders Juve and pacesetters Napoli – who are a point clear at the top, have surged clear of the chasing pack. He do not have even one stat match his overall rating, so the price will be much more higher than his genuine ability.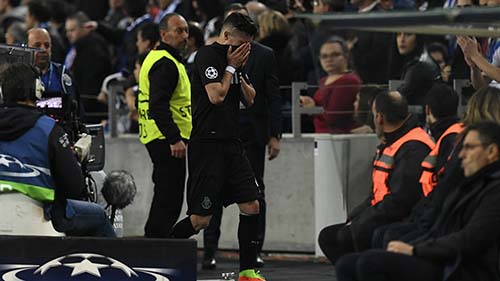 Alex Telles – Best-Buy Card
Since signing for the club in the summer of 2016, Telles has been an immovable object in the starting XI. Under Nuno Espírito Santo, the manager who had brought him in, he quickly adapted to life in Liga NOS but this season he has stepped up his levels considerably under Sérgio Conceição. It's no surprise that the likes of Juventus and Chelsea have reportedly shown keen interest in prizing him away from Porto. As a 83 rated LB,
Telles features 84 Acceleration, 87 Sprint Speed, 90 Crossing, 83 Free Kick, 86 Long Passing, 91 Curve, 83 Reactions, 83 Standing Tackle, 85 Jumping, and 93 Stamina in FUT 18
, and a heap of 80s rated other stats. If you need a decent defender for your team now, he will be your only goal in the FIFA 18 TOTW 21.
Mmofifa.com
is the best site for all FUT gamers to buy
Cheap FIFA 18 Coins
with lowest price, instant delivery, and safe payment methods. If you have already a decent back fielder in your lineup now, you can aim at CB Nathan Ake, who is also a decent defender. Buy Cheap FIFA 18 Coins, we mmofifa.com are your only reliable choice.