FIFA 18 Coins
Madden NFL 18 Coins
FIFA 18 TOTW 11 Prediction - All 80s Rating
Views: 121 Update date:Nov 28,2017
FIFA 18 Team of the Week
squad members those days always focus on 80s rated players, maybe EA changed their criterion of choosing IF players this year. I remember FIFA 17 TOTW seldom drafted 85+ rated players, most of them are really rookies. No matter how the Team of the Week event changes, it will keep going. This time's FIFA 18 TOTW 11 features all 80s rated players, the lowest is Roussillon 81, the highest is Griezmann 89.
Although
Justin Kluivert has scored a hat-trick
on last Sunday's 5:1 great win against Roda in Eredivisie to be the Man of the Match and got 10 full mark rating by analysts, someone mentioned that EA still won't draft him as inform player due to the bias to secondary league matches.
FIFA 18 TOTW 11
Roster
Prediction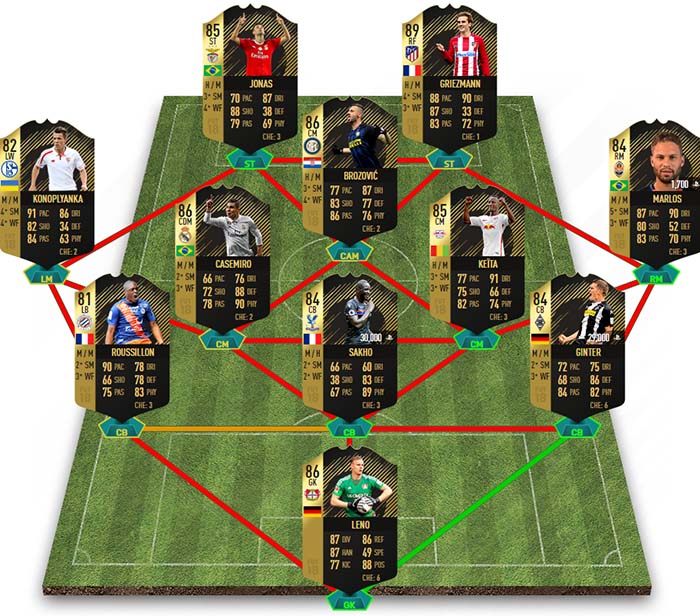 GK – Leno – OVR 86 – Bayer 04 – Germany
LB – Roussillon – OVR 81 – Montpellier HSC – France
CB – Sakho – OVR 84 – Crystal Palace – France
CB – Ginter – OVR 84 – Borussia Monchengladbach – Germany
CDM – Casemiro – OVR 86 – Real Madrid CF – Brazil
CM – Keita – OVR 85 – RB Leipzig – Guinea
LW – Konoplyanka – OVR 82 – Sevilla FC – Ukraine
RM – Marlos – OVR 84 – Shakhtar Donetsk – Brazil
CM – Brozovic – OVR 86 – Inter – Croatia
ST – Jonas – OVR 85 – SL Benfica – Brazil
RF – Griezmann – OVR 89 – Atletico Madrid – France
The lower the rating of the IF player, the more hard-working they were to be included in the lineup
. Everyone knows Ronaldo is best, but how could he progress further currently? So that's the reason Ronaldo has disappeared from the Team of the Week event for a long time. Here just those who could surprise us could be in the lineup.
Jerome Roussillon
is a 74 rated LB in FIFA 18 Ultimate Team, he has seldom scored a goal in professional league matches. But he scored his first professional goal on last Friday, a 3:0 win over Lille in Ligue 1. His key passes and concentration are strong, and he likes to cross, dribble, and he doesn't dive into tackles. His stats in FIFA 18 is well-balanced. He has 75 pace, 72 dribbling, 73 defending, and 70 physical.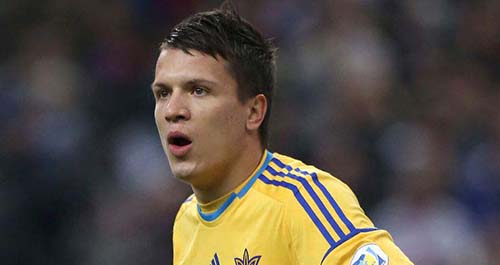 84 rated Yevhen Konoplyanka is the second lowest player in this time's Team of the Week. But his speed is really attractive at 94. What's more, he has 82 shooting, 85 passing, 87 dribbling in FUT 18. His holding on to the ball and key passes are very strong in FUT 18, while his Aerial Duels and Defensive contribution are considerable weak in comparison.
Buy best FIFA 18 Coins from Mmofifa.com is the best choice for you to relief your pressure of making more FUT coins in the game.