FIFA 18 Coins
Madden NFL 18 Coins
FIFA 18 TOTW 10 Predictions Reviewed on Mmofifa.com
Views: 91 Update date:Nov 21,2017
EA Sports once again release the most striving starting eleven for FUT 18 gamers, the TOTW 9 will be expired on Nov.23. What's the next IF squad? Have a look on this predictions may help you a lot. Some of the members are first tier league gamers, while some of them are in secondary or lower tiers of leagues. No matter how their transfer fees are, the Team of the Week title only judges upon their performance. So Lukaku could be in last lineup not the Ronaldo.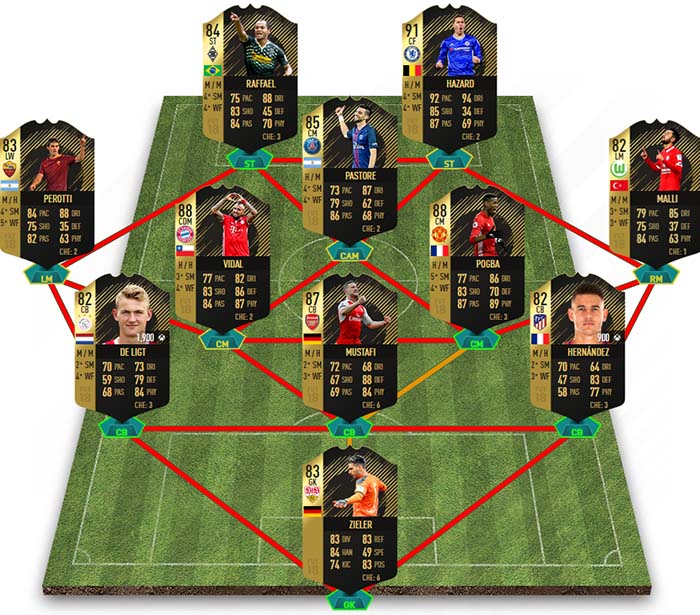 GK – Zieler – OVR 83 – Hannover 96 – Germany
CB – De Ligt – OVR 82 – Ajax – Netherlands
CB – Mustafi – OVR 87 – Arsenal – Germany
CB – Hernandez – OVR 82 – Atletico Madrid – France
CDM – Vidal – OVR 88 – FC Bayern Munchen – Chile
CM – Pogba – OVR 88 – Manchester United – France
LW – Perotti – OVR 83 – Roma – Argentina
LM – Malli – OVR 82 – 1. FSV Mainz 05 – Germany
CM – Pastore – OVR 85 – Paris Saint-Germain – Argentina
ST – Raffael – OVR 84 – Bor. M'gladbach – Brazil
CF – Hazard – OVR 91 – Chelsea – Belgium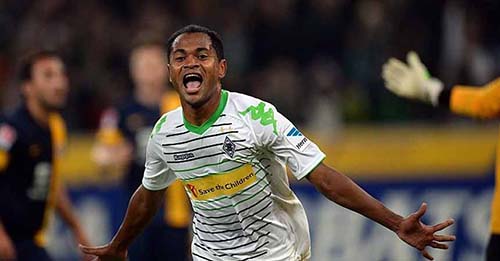 Raffael
Specialty: Dribbling(86)
Raffael IF card has 86 vision, 87 short passing, 85 curve, 85 agility, and 87 dribbling in FIFA 18 Ultimate Team. He got 3 assist, so he got a +5 passing upgrade, it looks fair in my opinion. He's now 32 years old and still plays better with a ball than remy lacroix. He likes to dribble, shoot from distance, plays the ball off the ground often, cut inside, gets fouled often, and to tackle. He scored two goals on Nov 18 for his team while against Hertha Berlin in Bundesliga, to be the Man of the Match for his 88 mins appearance. Brazilian Raffael of Borussia M'gladbach scored a 30-yard half-volley in a 4-2 win over Hertha Berlin after settling a high clearance.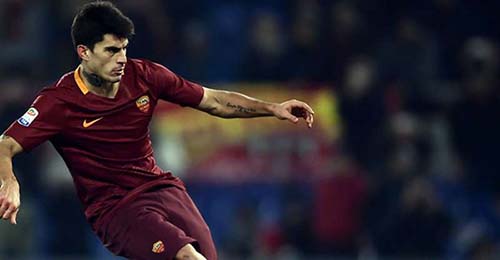 Diego Perotti
Specialty: Dribbling(88)
Diego Perotti's IF card in FUT 18 features 87 acceleration, 84 positioning, 89 vision, 84 crossing, 87 short passing, 90 ball control, 89 dribbling, and 82 stamina. I'd rather have him as a winger, people overrate pace. 84 PAC is not that far off 90 PAC, but most people see 84 and think he's unusable in FUT. He likes to dribble, cross, do layoffs, and takes indirect set-piece threat balls on pitch. Now he played for Seria A and Champion League Grop. C for Roma. Last Saturday, he scored a goal with an assist in a 2:1 win, that's the third successive goals of him recently.
Want to upgrade your team with those IF card but lack of coin? – Buy FUT Coins from us!
Mmofifa.com
provide cheap and safe
FIFA 18 Coins
now. Coupon:
MMOFIFA
– 5% off.