FIFA 18 Coins
Madden NFL 18 Coins
FIFA 18 Patch 1.05 for PC & PS4 & Xbox One Details
Views: 105 Update date:Nov 27,2017
On the threshold of release of Team of the Week 9, EA Sports has released the FIFA 18 Update 10.5. It's not a title update but includes important improves and tweaks for FIFA 18 Ultimate Team mode. Refers to EA Sports' developer's suggestions, this time's update mainly focused on addressing the problem of the offline matches.
Previously, CPU-controlled players have a certain chance to get double yellow card when push or pull tacklers. Some players make use of this glitch to win higher difficulty level opponents easily. This behavior severely break the fair principle of gaming the game developer's original intentions.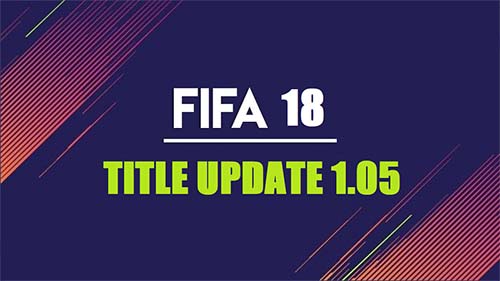 Details of the Patch 1.05 – AI Exploit
1. Now the CPU-controlled squad is more likely a human-controlled squad, the simultaneous extreme operations won't occur. The AI will also designed with two hands and one controller, and many of the extreme operations were restricted currently.
2. Either platforms received this update, no matter PS4, Xbox One, or PC. No business with Switch version, that is just an advanced edition of FIFA Mobile in nature.
3. This tweak will be work on all AI-controlled teams and matches in Ultimate Team. Human controlled squad won't be influenced. For Pro Clubs team, if there're no sufficient eleven human players in a squad, the AI-controlled player will observe this norm too.
This Patch mainly focused on offline gameplay tweaks, doesn't make sense in online competitions. Have your update your FIFA 18 now? It's a bad news for gamers who wants to exploit the yellow card glitch to conquer higher difficulty tiers of computer opponents.
Buy
FIFA 18 Coins
from Mmofifa.com.