FIFA 18 Coins
Madden NFL 18 Coins
FIFA 18 Guide for FUT Mode Starters
Views: 132 Update date:Dec 11,2017
FIFA 18 Ultimate Team, is a hybrid game mode of online & offline, PvP & PvE, Collecting & Trading elements, in which players can enjoy the pure joy of the competition without too much imbalanced in-game purchases. When you finish the "tutorial mode", the FIFA 18 Journey Season 2, you will be rewarded your first FUT card, it's trash but you need to start with him, Alex hunter. However, you can immediately replace him off by better players you get from packs of transfer market. How to organize your team, how to complete more SBCs? How to collect more kits? How to choose two similar players? So many questions need us to make clear today. Let's start from squad building chapter.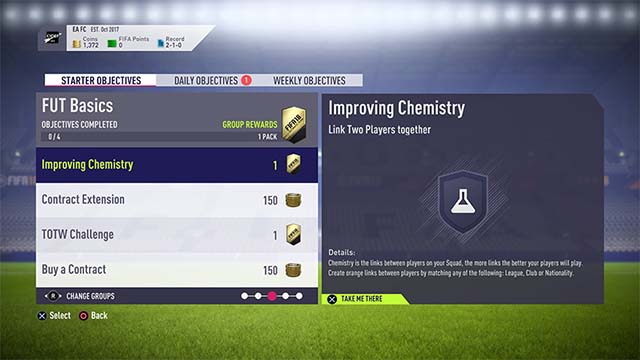 How to Organize My Squad?
In order to play a FIFA 18 Ultimate Team game, you need to organize your squad first.
An available squad that can attend all tiers of competitions requires at least 18 players, including 11 starting players and 7 substitutes
. You can also add 5 reserves to the bench, but they're necessary for you to start a match at all, it's just a form borrowed from reality.
Different from reality, you can choose either club members for your unique team, as long as you get the player card. You can make a team with Ronaldo, Messi, Neymar, and Sanchez, anyone you can imagine and you can get its card. By doing this, you need to compete with A.I. or real gamers to win games and rewards. You can also win player packs from Squad Building Challenges. Remember to use your unwanted low-rated cards in the SBC. On holidays, there're also special events for you. Chemistry will influence player & squad rating a lot, player' nationality and club decides the Chemistry rating together.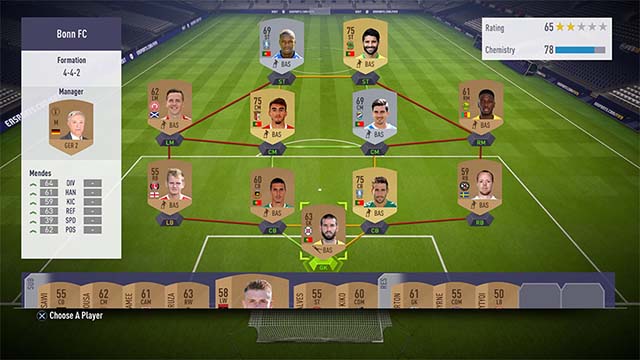 Trading Strategy in FUT 18
You can buy manager cards, stadium cards, consumable cards, and player cards in transfer market in FIFA 18 Ultimate Team mode. Players can lose fitness, so you can apply fitness cards, they can run out of contract so require a contract extension card, or can be trained up using a training cards. In order to make a trade, you need FIFA 18 Coins, which can be get from every wins in FUT. While playing FIFA 18 Ultimate Team is fun, earning enough coins to buy the players you want can be a real grind. If you find yourself losing interest and don't mind spending real world money, buying
FIFA Coins
to buy packs is a nice shortcut. It might feel dirty at first, but if it means you get more fun from the game and can afford it, go for it!
Gameplay Skills
It's hard to tell the specific steps for a movement, it should be practiced in match. Just watch some video to learn those controls. One mistake rookies often make is to abuse the sprint. Sprint button boosts your player's reaction intensity, no matter in rushing, or in turning. So if you abuse it when you're about to make a spin move, you will lose balance or feel staggering.
What's the Chemistry and How It Works?
Chemistry is pretty complex when you really delve into it, but the basic should be quite simple to understand
. Chemistry is essentially that how well your team plays together. It is made up of Individual Chemistry and Team Chemistry. Chemistry ratings are calculated at the beginning of a match, and are unaffected by any substitution, formation, or general team management change made after the match starts.

How to calc the FIFA 18 Chemistry?
In conclusion, FUT 18 needs patience, time, passion, and money, so if you want to make your grind gaming experience easier and funnier, just buy
Cheap FIFA 18 Coins
from us. Many regular customers of us bring us about new buyers, but we think that's not enough because our duty is to save gamers from all over the world from the greedy cash shop. We can't helplessly see EA Sports milk our cute gamers dry by those expensive & awful in-game purchases.
Buy FUT Coins
from us is your best choice!