FIFA 18 Coins
Madden NFL 18 Coins
EA FIFA 18: New Features & Improvements Released
Views: 61 Update date:Apr 10,2017
I believe that most of you
FIFA 17
fanatics have already complete the
Career Mode
and even don't remember who the Alex Hunter was. I know that surpass 90% of you are keen on
Ultimate Team
and now probably waiting for the TOTW 30. But news of FIFA 17 would have to wait because here's an episode of
FIFA 18
…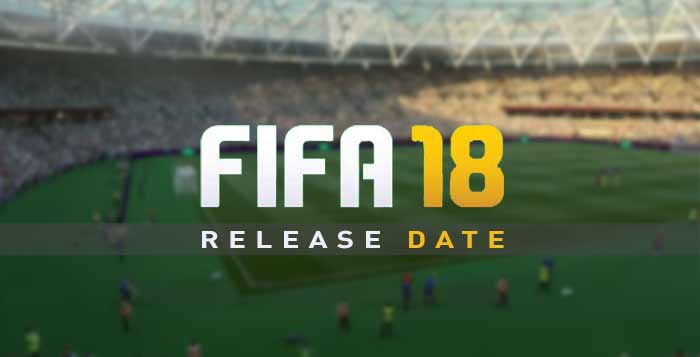 Most Likely Elements and New Features in FIFA 18
Better Graphics – Shadow, Lighting, Character model, Texture Resolution …
Along with the Frostbite engine again, FIFA 18 will still able to make great changes on graphics quality resort to the deeper utilizing of the Frostbite. Graphics will be more realistic like (according to the previous generations), and players' body actions will be more human-like. The lights and the sunbeams will fulfill the space with a more natural manner.
Well-Rendered Audiences
Audience will always be an important part of the stadium atmosphere. The official has confirmed that the FIFA 18 will abandon the old platform of PS3 & Xbox360, it's a signal that it will requires higher level of hardware which could afford the better.
Longer Career Mode Storyline
Many of my friends said that they had complete the Career Mode within 2 month after the publish of FIFA 17. Obviously, the career mode seems like just a tutorial of the game, but not a certain game mode. "A long-requested and probably one of the most requested features has been to add an online version of Career mode, similar to how Madden does their Connected Franchise." A gamer said. The Career Mode may be added with online dimension, which will increase the longevity of it.
Corners & Free Kicks Adjustment
Corners physical mechanism was always hard to grasp in FIFA 17. The landing point and kick strength may largely deviate from players' mind. As a result, we'd expect this to revert back to the more "traditional" shot power and curl mechanic.
VR Supported
We almost confirmed that VR devices will be introduce in and make an important part of FIFA 18 Imagine to play the player mode with VR helmet by first-person perspective, what a fantastic experience! If you have PSVR or HTC Vive, FIFA 18 is a best-buy next-generation video game late the year.
Other Minor Issues Tweaks
● Referee Mistakes
● Graphical Glitches
● The Commentary Issue
● The Manager Likeness
● The Player Decline
● More Leagues (e.g. China Super League)
● More BGM
Release Date – September 26 2017
As a matter of routine, EA Sports preferred to publish the game in the last Tuesday of September every year. So we have reason to believe the descendent of FIFA 17 will be published at 26 September 2017.
For further reading of
FIFA 18
news & guides, please keep following us
www.mmofifa.com
. Besides game news, we also provide cheap
FIFA 18 Coins
with best service. We wish you a happy game!