FIFA 18 Coins
Madden NFL 18 Coins
According to Fans Some Key Changes FIFA 18 Needs to Make
Views: 56 Update date:Mar 27,2017
It's fashionable to knock FIFA – as has been the case since the 8-Bit era – and asking fans what they'd change ahead of next year's game often elicits end-of-the-world responses. The truth of the matter is that FIFA 17 did virtual football very well indeed, but constructive criticism is nonetheless justified.
That's where GR+ comes in. I've scouted official forums, fan websites and social media to piece together this hit list of the best fan suggestions and recommendations. And thankfully, the sentence 'add Robbie Savage to the commentary booth' hasn't materialised, even once. There are some things even the trolliest of trolls don't dare suggest, just in case they come true…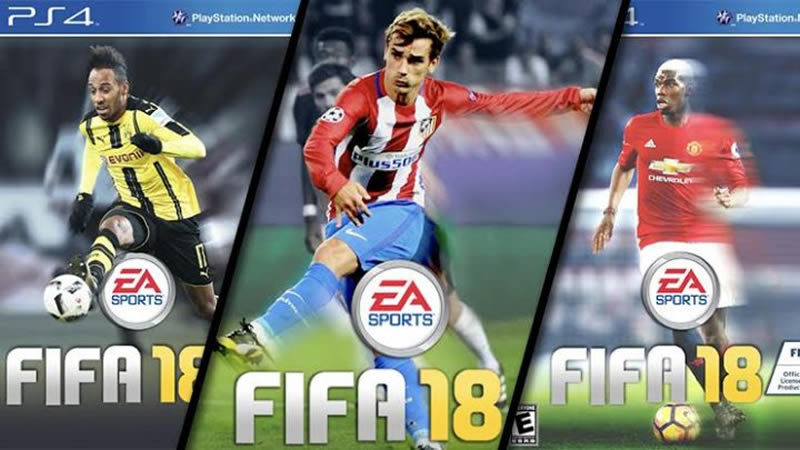 1. Improved player depreciation
Another career mode tweak, this one merits its own heading as it affects the mode long-term more than any of the smaller tweaks mentioned above. Essentially, players in their mid-to-late '30s are prone to falling attributes from the instant you begin a new save, with some reporting Petr Cech's kicking stat dropping by 15 points in the first season alone. That clearly needs to be amended.
"Tt's fine that when players become 30+ they start decreasing in movement. That's natural, but it's [currently] a bit harsh," writes Nightfall on Operation Sports. "For instance, I play as Arsenal and some players drop 10 points in pace, agility, strength, volleys and such in just one season. Basically those players are just useless. They're decreasing so fast and so heavily that it's not even realistic."
2. Free agents within FUT
If new leagues aren't possible, then how about free agents within FUT? The concept already exists as Xbox-exclusive legends are grouped as such. Why not expand the idea to include some faces from across the globe who don't play for featured clubs?
"[I'd love] the ability to download a player even if they play for a club not currently licensed by FIFA," writes kleiner540 on the official EA forums. "Specifically, Demba Ba, who now plays out in China. He's a FIFA player but because he's [spent most of this season] on a team FIFA doesn't include in their game he is subsequently left out. I should be able to download him to Free Agents or some other newly created list."
In FIFA 16 Tim Cahill missed out on Ultimate Team completely despite being on the cover of the game in Australia, as he was contracted to Chinese club Shanghai Shenhua. With this switch, that type of contradiction could be avoided in future.
3. Indoor mode
An indoor mode has become something of an annual request here at GamesRadar+ – but there's plenty of clamour for its return in the wilds of the internet, too, two decades after it was axed following FIFA 98. "How fun would an exhibition match indoors be?" asks EA forum poster kleiner540, rhetorically. "Do it right too. Indoor shoe selection from catalogue, loud heavy atmosphere, maybe a soundtrack played behind the game – think back to FIFA Street a little bit."
"I would kill for an MASL style indoor experience in next years game," echoes Operation Sports' brushbackpitch. "The indoor game is so unique it would provide many more hours of fun than just trying to collect cards." MASL stands for Major Arena Soccer League, with 17 teams across the United States. Little doubt EA could afford the license should it want it, and doing so would further expand in-game match types after the addition of women's international sides in FIFA 16.
4. Co-op friendlies
Via Operation Sports, forumite Stevosl points out a bizarre design quirk which one would think could be easily rectified. "It's ridiculous that co-op friendlies are not an option in the game, when you can already do co-op Seasons," he writes. "There is no way to have a co-op FIFA league because of this. Imagine how much fun a co-op FIFA league would be. Co-op seasons is probably one of the most underrated online modes in FIFA – it's great – but they shouldn't just limit it to Seasons."
"You should be able to play 2 v 2 online with 4 friends as often you want and anytime you want. I have 8 friends who I play Clubs with but we also want to play co-op 2 v 2 vs each other and it's such a hassle getting that to work in FIFA co-op Seasons. Plus it will only let you play same co-op team twice to try to keep you from abusing records."
5. Complete career mode overhaul
Ultimate Team's brilliance has hooked gamers worldwide, but its dominance has overshadowed the mode which for a long time was FIFA's biggest pull. Career mode isn't bad, it just feels a touch unloved in FIFA 17. CaptainJack13, from the official EA forums, has some fine ideas to fix that.
"You should be able to be the actual manager of the team for Premier League clubs," he writes. "What's the point in adding manager likenesses into the game if they just disappear if you manage that team? I'd much rather be Jurgen Klopp than some random generic manager."
"You also need to get proper reports on loaned out players," he continues. "If I loan out a player from a PL club to the Championship, I want to be able to see how they have been performing. Right now, the only way to see your loaned players' stats is to go on the squad report. This only shows stats for the competitions your club is competing in. Therefore, if a player is not playing in the same league as the parent club, you can only see their stats for cup competitions. And if they are in a different country then you can't see anything except their attributes."
On a different thread in the same forum, Gooner17 makes some smart suggestions for how the mode's authenticity can be upgraded. "Custom kits, with the option to change after each season. Also, sponsors. And badge and font changes after promotion, relegation and cup wins." The latter idea is as essential as any on this list – it's an immersion killer to get four or five seasons in to a Premier League career, only to have half your opponents sporting Championship kits.
For more timely FIFA 18 news, you can look at our website mmofifa.com. We have the most comprehensive FIFA news and game guides. We are professional
cheap
FIFA 18 coins
sales agents and our site sales the cheapest
FIFA 18 coins
while we insist on the best quality for your comfortable shopping experience. If you have any problems during the ordering process, we have a professional sales team to help you to solve problems. join our website, more discounts and surprises are waiting for you.