Why Shouldn't Tom Brady Be Madden 18 Cover Star?
Views: 665 Update date:Jun 16,2017
Madden 18 Cover Character
EA Sports recently unveiled the cover image of Madden NFL 18, the honor belongs to New England Patriots quarterback Tom Brady. The trailer could confirm that point. Tom Brady is the No.1 quarterback of Patriots.
According to Tom Brady's wife Gisele Bundchen's words in a CBS interview in May, Tome Brady has suffered a severe concussion from 2016 season to now. It's a healthy problem for a 40 year old man to go further road of American Football. But Brady's medical staff announced that there's no symptom of concussion or any other head issues for Brady. Things became more confusing since then.
Fans Reactions
To be on the cover of nowadays' most beloved and best performance American Football simulation game should be a good thing as that will certainly boost the popularity of him and that will also bring him a substantial income. Brady's fans don't think so. But there is also some substance to this issue. If you are a veteran gamers of Madden franchise, we may heard about the "cover curse". The cover curse means the one be on the cover of Madden series will injured seriously during the following season. For the all 20 versions of Madden, absolutely most of cover athlete injured later.
Althouth American Football is a dangerous sports relative to its origin sports the England Hockey. Players heavily armed for their head and arms to stand on the ground, that's suffice to show the risk of this sport.
If so, the cover curse maybe just a kind of coincidence. Nonetheless, we wondered whether a coincidence could last for more than ten years? For breaking this cover curse, Brady's team deliberately make a video to scour the cloud upon head.
But in the ending of the video, we can still feel the worry of Brady's team towards this curse.
The Curse's History
The first cover curse happened on the Madden NFL 99, and then, every year's cover star will be twined by this curse to get hurt until Madden NFL 13. In later versions, there're only three versions cover athletes free of the curse, the Madden 13, 15 and 16.
As for the very last version, the Madden NFL 17, Rob Gronkowski's experience also verified this cover curse for his quartic injuries during the following season, which makes him miss the chance to fight side by side with his teammates for the All-Star Super Bowl final competition. All he could do is to applause and cheer for his erstwhile comrades, like a normal audience.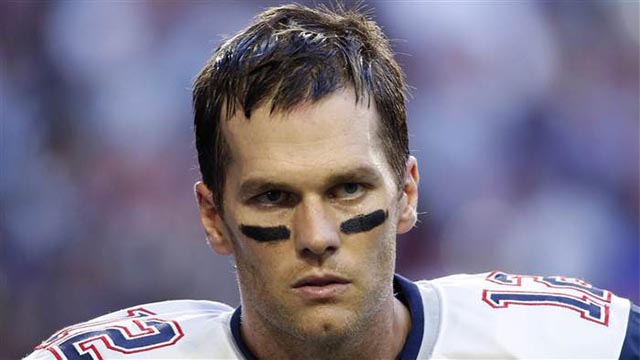 Brady's Attitude
After leading his team Patriots winning the fifth Super Bowl Championships, Brady was the well-deserved quarterback in the world. Two months later, Brady will welcome his 40
th
birthday, that's a considerable old age for an American Football player.
He was should have retired after this season for his ample achievements
. But Brady reject to retire and wants to play another couple years at least. Frankly speaking, we're moved by his sports spirit and we wish him won't influenced by this psychological suggestion.
For further reading of Madden NFL 18, please keep following us. We mmofifa.com care for every customer's account safety and never sell hacked coins. We promise cheap price with fast transaction. To
buy Madden 18 Coins
, we are your best choice! Best wish for you!
5%-off coupon for you:
MMOFIFA